Debate / Meeting
Paul B. Preciado
Une nouvelle histoire de la sexualité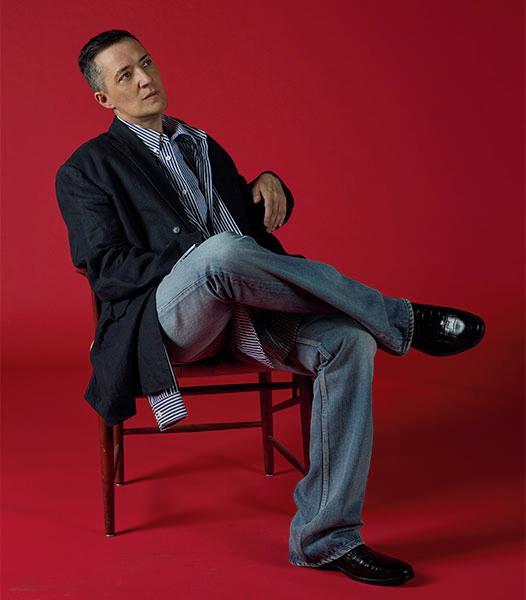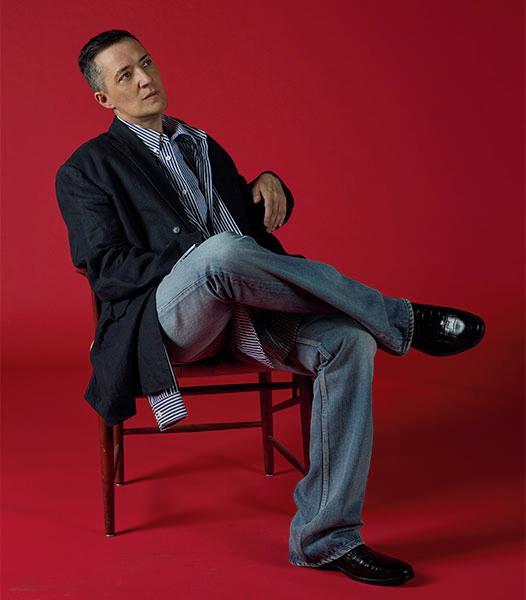 Paul B. Preciado
© Catherine Opie
When
6 Mar - 1 Jul 2020
every days except tuesdays
Where
Petite Salle - Centre Pompidou, Cinéma 2
Grande Salle - Centre Pompidou, Cinéma 2
Forum - Centre Pompidou, Cinéma 2
Chaque année depuis 2017, le Centre Pompidou propose à un intellectuel invité de développer un projet conceptuel. En 2019, le philosophe Paul B. Preciado, un des penseurs contemporains les plus importants dans les études du genre, a entamé sa résidence au Centre Pompidou. Il envisage d'écrire une nouvelle histoire de la sexualité, et regarde le corps comme une « somathèque ».
Programme des séances


Vendredi 6 mars 2020
Paul B. Preciado propose ici une séance introductive et inaugurale de son séminaire public. Sa prise de parole s'accompagne de la performance de l'artiste new-yorkaise Narcissister, baptisée par le Huffigton Post « a topless feminist superhero ».

19h30, Grande salle, gratuit
Vendredi 27 mars 2020
Paul B. Preciado avance davantage dans la nouvelle histoire de la sexualité qu'il est en train de concevoir, quarante ans après celle proposée par Michel Foucault.

19h30, Petite salle, gratuit
Jeudi 2 avril 2020
Pour cette troisième séance, Paul B. Preciado invite María Galindo, écrivaine, artiste et cofondatrice du collectif féministe Mujeres Creando en Bolivie, à présenter sa vision des luttes transféministes.

19h30, Forum, gratuit, séance traduite en français
Jeudi 23 avril 2020
Cette soirée, pensée en partenariat avec Bulb, la nouvelle revue numérique du journal Libération consacrée aux idées, propose conférences avec Paul B. Preciado et des invité(e)s, une performance de l'artiste taïwanaise Betty Apple et DJ party.

19h30, Forum, gratuit
Jeudi 14 mai 2020
Paul B. Preciado est en conversation avec Sophie Lewis, théoricienne féministe installée à Philadelphie, et Sarah Diehl, écrivaine et réalisatrice de films basée à Berlin, activiste pour les droits internationaux à la reproduction.

19h30, Forum, séance traduite en français
Mercredi 20 mai 2020
Paul B. Preciado invite l'artiste visuel Cassils avec sa performance Becoming an Image, Performance Still N°4, qui se situe à l'intersection de la performance, de la photographie et de la sculpture. Cette pièce a été conçue à l'origine comme un travail spécifique pour les archives ONE Archives Foundation de Los Angeles, les plus anciennes archives LGBTQ actives aux États-Unis.

Avec le soutien du Canada Council for the Arts.

Dans le cadre de la saison de Spectacles vivants

20h30, Grande salle, 10 € tarif unique
Jeudi 11 juin 2020
L'artiste Shu Lea Cheang et Paul B. Preciado proposent une performance.

Avec le soutien du Centre culturel de Taïwan à Paris

Dans le cadre du festival « Move »

20h, Forum, gratuit
Vendredi 12 juin 2020
Shu Lea Cheang présente une mini-rétrospective de ses réalisations avec une sélection de trois films : Fresh Kill (1994), I.K.U. (2000) et FLUIDø (2017).

Avec le soutien du Centre culturel de Taïwan à Paris

Dans le cadre du festival « Move »

17h00, Cinéma 2
Mercredi 1er juillet 2020

Le spectacle Viril, mis en scène par David Bobée, présente une série de textes féministes et antiracistes, accompagnes par la musique du groupe post-rock Zëro et incarnes par les voix et les corps de la comédienne Béatrice Dalle, de l'auteure Virginie Despentes et de la chanteuse de rap Casey. A la fois archive sonore et manifeste choral, Viril donne à entendre des voix emblématiques des luttes raciales, sexuelles et de genre des cinquante dernières années : Valérie Solanas, Monique Wittig, les écrivaines afro-américaines Audre Lorde et June Jordan, l'activiste trans-communiste Leslie Feinberg, et des voix du féminisme contemporain comme Zoe Leonard, Itziar Ziga ou Paul B. Preciado. Viril se veut à la fois un choc esthétique pour celles qui ne connaissent pas les traditions lesbiennes radicales et antiracistes du féminisme, et un exercice joyeux de detoxification face aux discours dominants.

Dans le cadre de la saison de Spectacles vivants

20h30, Grande salle, 18 € tarif unique
Show more
Show less
Interview with Paul B. Preciado
Forty years after Michel Foucault, why write a new history of sexuality?
Paul B. Preciado – Foucault's The History of Sexuality represented an extraordinary conceptual turning point in the last quarter of the 20th century. After the 1980s, queer studies resulted partly from this shock. However, Foucault's History presents important critical problems. By prioritising the history of the 19th century and ancient texts on the pleasure of male bodies, Foucault was not working with the concept of gender and neglected the power technologies affecting women's bodies. In addition, he doesn't seem to accord sufficient importance to the processes of colonisation in the invention of the system of modern sexuality. How to view the system of sexuality after the invention of the pill, after the appearance of AIDS, after the relative normalisation of marriage for all, after the invention of assisted reproduction techniques and after the appearance of non-binary gender movements? Foucault went to Greece, I shall remain in the present and go to the stars, beginning with the quest for a new history of sexuality based on the analysis of projects to "colonise" extra-terrestrial space created by NASA, SpaceX.
You speak of the body as a "somatheque". What does that mean?
PBP – The notion of the body is one of the most imprecise in philosophy. The modern idea of a body as a group of organs, the biological body as object, is nothing more than a political fiction of the anatomical and medical discourse. We must now make way for the notion of the somatheque, a dense and stratified somatic apparatus, in order to name and act on all the processes of (re) production, management and destruction of the body, but also resistance and counter-culture. The notion of somatheque surpasses and includes the body as anatomy in order to think in terms of a living political and cultural archive made up of representations, languages and computer codes, and run through by organic and inorganic flows. For this reason, I believe it is essential to be able to stage a history of sexuality in the Centre Pompidou, because the museum functions in modernity as an enormous machine for producing signs and representations of the body and sexuality. The Centre Pompidou is one of the key production sites for what I call the "somatheque".
What form does your intervention in the Centre Pompidou take?
PBP – I would like the public research and action programme to function as a conceptual virus, a political prosthesis implanted in the Pompidou-Somatheque that proliferates as of 5 March in the form of seminars, performances, film presentations, discussion groups, podcasts, presentations of artists and activities in the exhibition space. It invites without any distinction in terms of hierarchy or discipline, artists, activists, performers, filmmakers, writers, philosophers, historians and architects.
Source :
Interviewed by Jean-Max Colard

Head of the Spoken Word department, Culture and Creation department, Centre Pompidou

In Code couleur n°36, january-april 2020, p. 40-41
Show more
Show less