Exhibition / Museum
Biotope
"Fearful" Acoustic System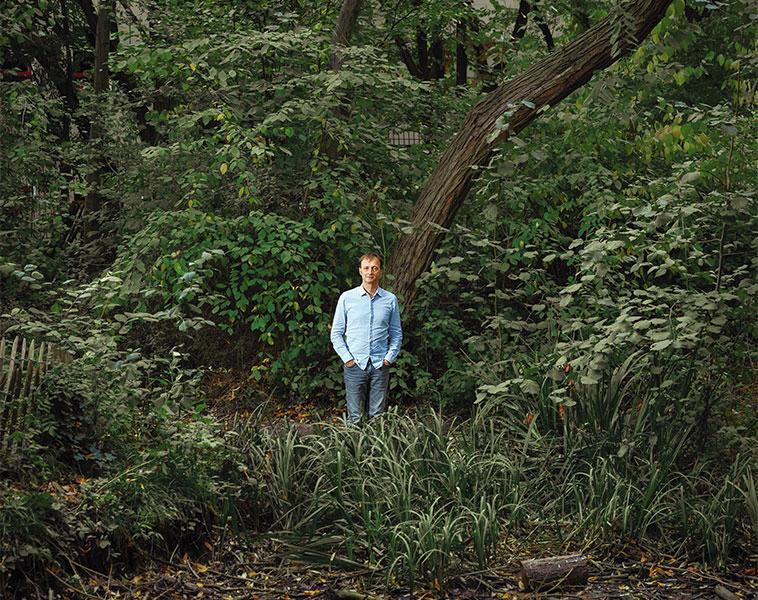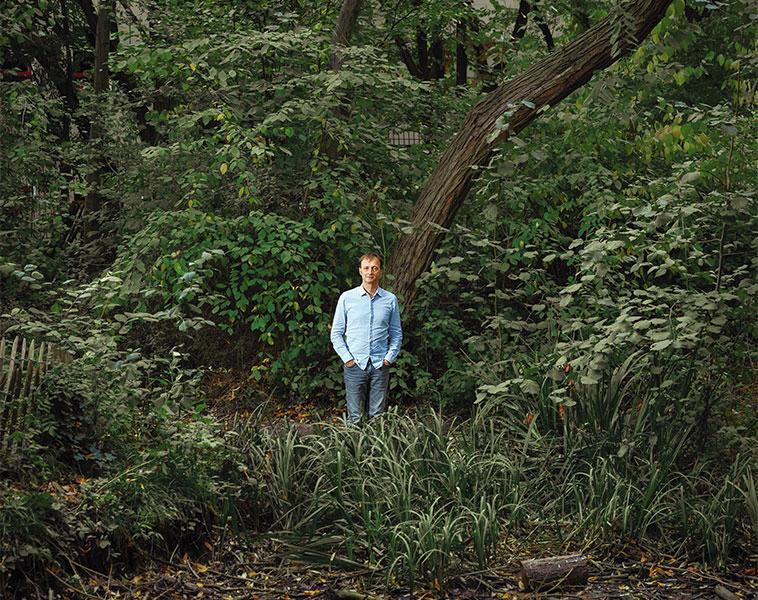 Jean-Luc Hervé
© Photographie : Quentin Chevrier, 2018
Created for the exhibition "La Fabrique du vivant", Biotope by the artist and composer Jean-Luc Hervé invites the public to penetrate a space transformed by the sound environment: the gallery becomes the cradle of polyphony. The audience suprises a dialogue between individuals from a community of small, invisible "sonic animals" hidden throughout the exhibition space. The musical system is trepid: it reacts to human presence like a living organism that panics or hushes if visitors become too invasive, too many, or too noisy, taking up their song only when calm has returned.

The organic personality of the system reflects the artist's intention to incite visitors to modify their behavior regarding their environment. Through listening, the visitors' attention to their surroundings is renewed.

Jean-Luc Hervé, Biotope, Premiere 2019
"Fearful" acoustic system for the exhibition "La Fabrique du vivant", commissioned by IRCAM-Centre Pompidou

IRCAM computer music design: Thomas Goepfer
Scientific collaboration: Benjamin Matuszewski, Jean-Philippe Lambert (Sound Music Movement Interaction Ircam-STMS)
Prototyping and sound agent fabrication: Emmanuel Fléty, Djellal Chalabi and Yann Bouloiseau
Sound engineer: Jérémie Bourgogne
Stage Manager: Jean-Marc Letang

IRCAM /Musée national d'art moderne-Centre Pompidou coproduction. Avec le soutien de la DG Connect de la Commission européenne, dans le cadre de l'initiative STARTS (Science, Technology and the ARTS).
When
20 Feb - 15 Apr 2019
11h - 21h,
every days except tuesdays
Where
Galerie 4 - Centre Pompidou, Cinéma 2
Interview with Jean-Luc Hervé
Jean-Luc Hervé has designed a remarkable experiment. He immerses us in an elusive sound biotope within the 'Factory of Life' exhibition. This sensitive device, which reacts to human presence like a living organism, has a dual aim: to lend an organic character to the sound installation and to encourage us to change our attitude towards the environment. Through the heightened acoustic sensitivity which enhances the experience, a new sound environment is formed. The artist shares the secrets behind the creation of his work.
In an exhibition, noise is generally produced by the works or the visitors, how did you approach this challenge for Biotope?
Jean-Luc Hervé - If you go bird-watching near a city, despite whatever parasitic noise surrounds you, your ear naturally tunes in to the birdsong, no matter how subtle, and you no longer listen to the background noise. The aim was to intrigue the visitor to arouse their auditory curiosity. The idea was to create a sound environment throughout the exhibition space, to give the visitor the feeling that they are no longer in a gallery but have entered a special biotope. In addition, the listening time and musical offering cannot be similar to a concert situation. Visitors move from one work to another, choose their own pathway and spend the time they wish in front of each work. The visitor imposes their own pace. Here again, the notion of bird-watching guided me - birdsong is quite a short musical form and could be perceived in this context. It is repeated with variations, each species has its own song and each individual has its own specificities within the species.
How did you approach the exhibition theme?
JLH - The whole gallery contains multiple sources of localised sound. The sound is a physical, almost palpable presence, but its origin is invisible. The sound level is relatively low, to create the impression of a dialogue between small creatures (amphibians, insects or birds) concealed in the architecture. Each sound output is independent (thanks to a computer with an artificial proto-intelligence) and interprets in its own way and in real time the characteristic sound of its population. In addition, each individual listens to its closest neighbour, to add its song to the ensemble. A large polyphony thus takes shape. If inquisitive visitors move closer to the sound outputs to hear better, and if they are too numerous or too abrupt in their movements, they disturb the 'animal'. The device reacts; the sound agent, agitated just like a living organism, emits a warning signal which it transmits to its neighbours, sometimes provoking an explosion of panic. This sensitive device has a dual effect: it reinforces the organic nature of the installation and forces the visitor to adapt to their environment.
Source :
In Code couleur n°33, january-april 2019, p. 24-25
Show more
Show less