L'évènement
La Fabrique du vivant
concept.resource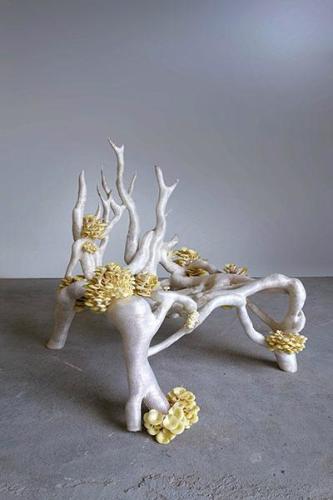 Crédit photographique : © Eric Klarenbeek
lire la suite
À propos de l'événement
La Fabrique du vivant
« Mutations / Créations 3 »
20 février 2019 - 15 avril 2019
de 11h à 21h
Galerie 4 - Centre Pompidou, Paris

Accès avec le billet Musée et expositions
Découvrez une archéologie du vivant et de la vie artificielle au sein d'une exposition qui présente de manière prospective les œuvres récentes d'une cinquantaine de créateurs ainsi que des recherches issues de laboratoires scientifiques. Son matériau même est évolutif, certaines œuvres étant impliquées dans un processus de croissance ou de dégénérescence. Une centaine de projets sont exposés, dont plusieurs conçus pour l'occasion


Laboratoire annuel de la création et de l'innovation au Centre Pompidou, « Mutations / Créations » interroge les liens entre arts, science, ingénierie et inno...
lire la suite
Commissaire : Mnam/Cci, M-A. Brayer et O. Zeitoun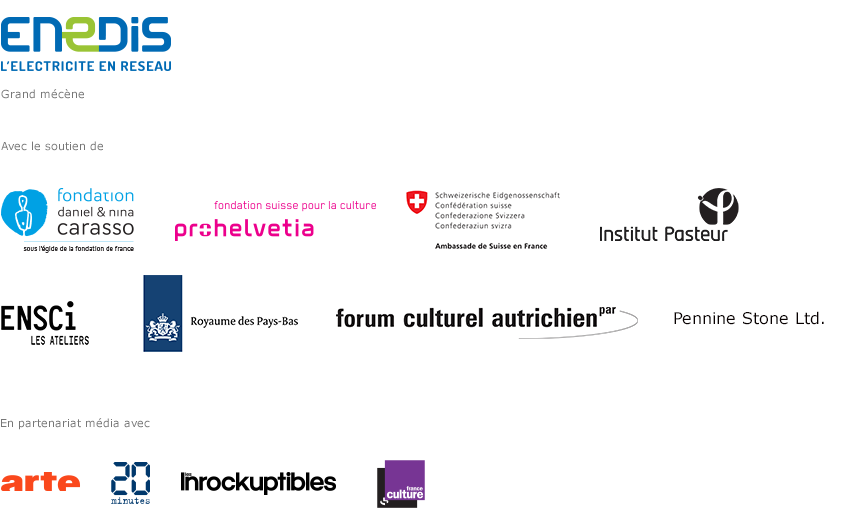 Learn more
Curators's point of view, Marie-Ange Brayer and Olivier Zeitoun
"Mutations / Creations 3" summons up design, visual and digital art, through a group exhibition, "Designing the Living [La Fabrique du vivant]", the first European monographic exhibition of Brazilian artist Erika Verzutti, and the third edition of the « Vertigo » forum, organised by Ircam.
In this digital era, a new interaction between creation and life sciences is in motion. The notion of 'life' is presented today in an artificial form where matter itself is explored. Biotechnologies are now a medium used by artists, designers and architects. If digital simulation tools allow us to recreate...
read more
In Code couleur n°33, january-april 2019, p. 20-23
les événements en rapport
Les lieux de la manifestation