Debate / Meeting
Week #2 / Ruralité cosmopolite
Cosmopolis #2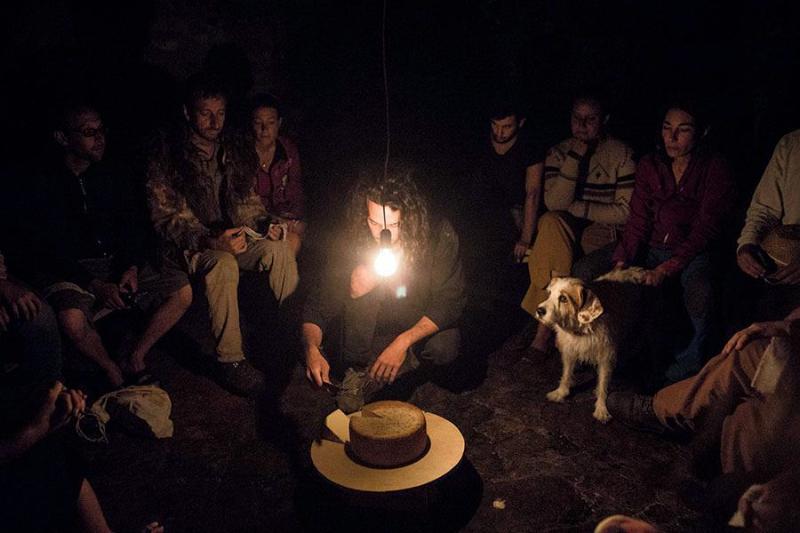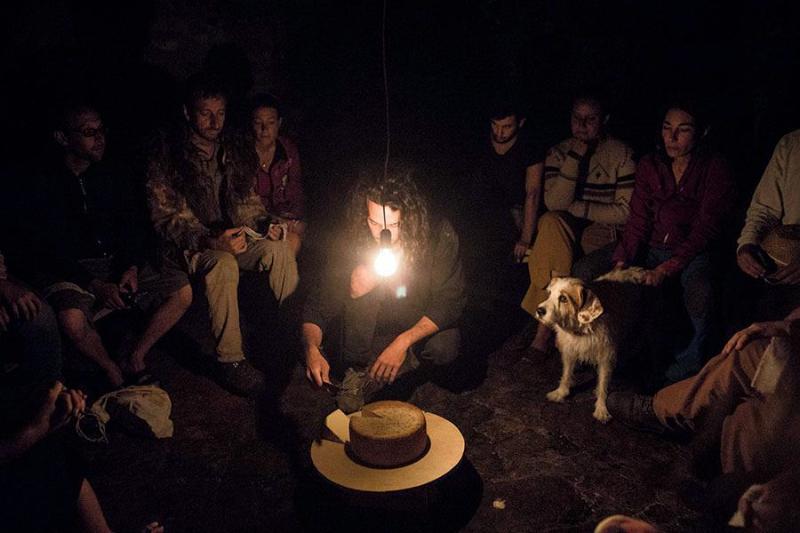 Fernando Garcia Dory, Inland,
© tous droits réservés
When
1 - 2 Nov 2019
15h - 20h30
Where
Galerie 3 - Centre Pompidou, Paris
Jeudi 31 octobre

18h30 - 20h00: Parole d'artiste / Fernando García-Dory - INLAND

L'artiste Fernando García-Dory présente ses recherches sur des projets collectifs et artistiques de la France rurale : la Ferme de la Mhotte, à Saint-Menoux (Allier), Tarnac (Corrèze), PAF - Performative Arts Forum à Saint-Erme-Outre-et-Ramecourt (Aisne), ou encore différents lieux de Grandchamp-des-Fontaines (Loire-Atlantique), près de la ZAD de Notre-Dame-des-Landes.

Présenté en collaboration avec [N.A!] Project.

20h00 – 21h30: Projection / Xeex Bi Du Jeex – A Luta Continua de Raphaël Grisey, Bouba Touré & Kàddu Yaraax (2018, 70')

Film issu d'un atelier réalisé en 2018 avec Bouba Touré sur les permacultures et les archives de Somankidi Coura, une coopérative agricole fondée au bord du fleuve Sénégal par un groupe d'activistes, de fermiers et de migrants revenus de France en 1977 après la sécheresse de 1973 dans le Sahel.

Vendredi 1er novembre

15h00 – 16h30: Groupe de lecture / Collective thinking

18h00 – 20h30: Installation / Nicu Ilfoveanu / Conversation : Marta Jecu + Anca Maria Panoiu

Un coup de projecteur sur la ruralité en Roumanie qui s'est auto-consommée au cours de décennies d'instrumentalisation politique. L'artiste Nicu Ilfoveanu a mené des recherches dans le Musée du Paysan Roumain à Bucarest sur le rôle du paysage pendant la période pré-communiste et communiste.

Son installation de diapositives analyse la mise en scène historique des attributs du « paysan », incorporant un personnage contemporain. Une discussion suivra entre Anca-Maria Panoiu du Musée du Paysan Roumain à Bucarest et Marta Jecu, curatrice de la plateforme de recherche Exodus Station qui présente la soirée.

Samedi 2 novembre

15h00 – 16h30: Parole / Frédérique Aït-Touati: Repeupler les cartes, dessiner une terre inconnue

Le projet Terra Forma (Frédérique Aït-Touati, Alexandra Arènes, Axelle Grégoire) propose de faire de la cartographie un outil pour repenser notre rapport aux territoires, et pour éclairer ce qui s'invente dans les interstices, dans les sols, et parfois dans les ruines. Aït-Touati fait dialoguer l'histoire longue des cartes et les sciences contemporaines du Système Terre.

Présenté en collaboration avec [N.A!] Project.

16h30 – 18h30: Conversation / Confederacy of Villages

Confederacy of Villages est une plateforme réunissant des lieux artistiques établi au sein de zones rurales, notamment Inland (Espagne), Grizedale Arts à Coniston (Royaume Uni), Casa de Agricultura de Castiglione, (Italy), Kulturföreningen Huset (Suède) et Movses (Armenie). L'Assemblée de la Confédération débattra des manières dont les arts et la culture peuvent contribuer à revitaliser la ruralité.

Présenté en collaboration avec [N.A!] Project.

18h30 – 19h30: François-Xavier Gbré + Yo-Yo Gonthier

De Prizren au Kosovo à Bondoukou en Côte d'Ivoire, des Pyrénées aux rives du fleuve Niger, les recherches des artistes François-Xavier Gbré et Yo-Yo Gonthier dessine une archéologie entre-mondes, décelant dans le paysage les contradictions d'un monde moderne conformiste tout en révélant la résurgence d'harmonies très anciennes.


Show more
Show less