Debate / Meeting
Week #3 / Écologie décoloniale
Cosmopolis #2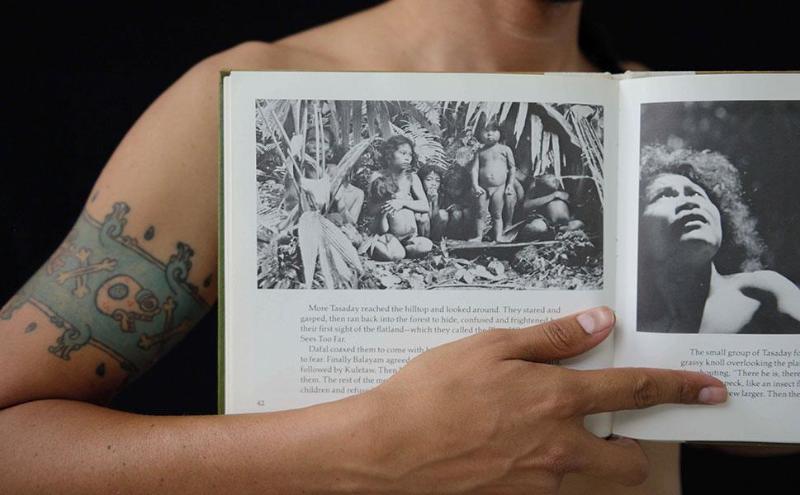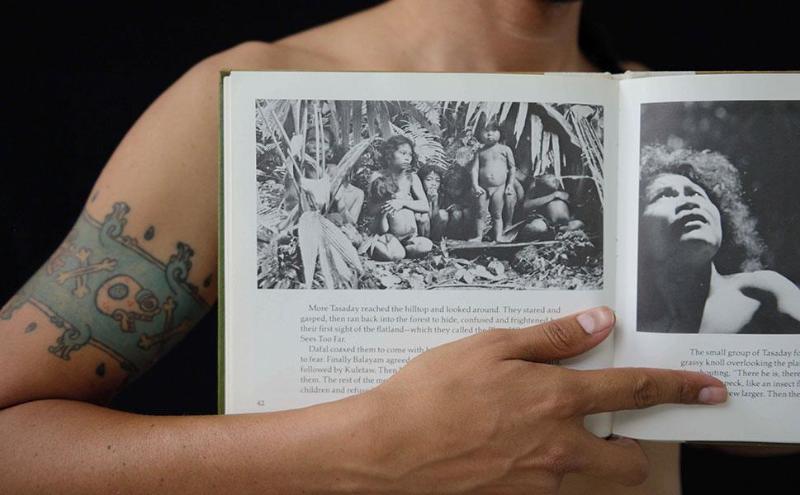 Yasmin Smith, Seine River Basin, 2019 (process image) glaze samples
© Elle Fredericksen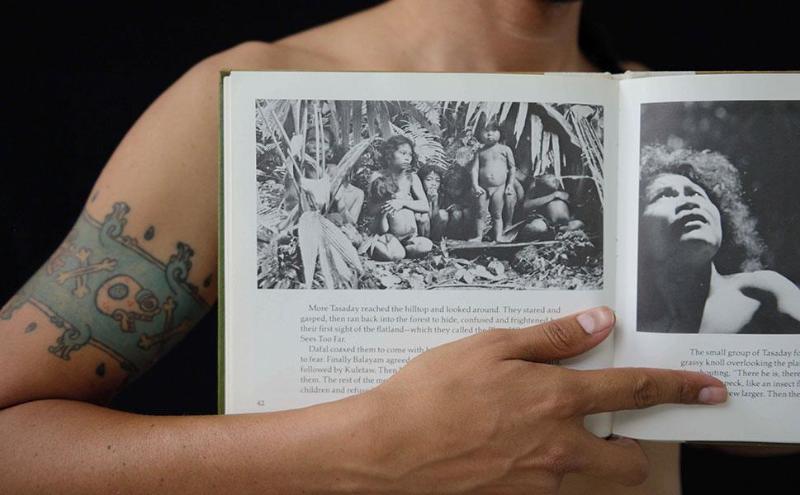 Yasmin Smith, Seine River Basin, 2019 (process image) glaze samples
© Elle Fredericksen
Jeudi 7 novembre


20h00 - 22h00 : Projection / Spell Reel de Filipa César (2017, 96')

En 2011, une archive filmique et du matériel audio ré-apparaissent à Bissau et témoignent de la naissance du cinéma guinéen en tant que part essentielle de la vision de la décolonisation d'Amílcar Cabral, leader de la libération assassiné en 1973. En collaboration avec les cinéastes guinéen Sana na N'hada et Flora Gomes, ainsi qu'avec beaucoup d'autres alliés, Filipa César imagine un périple où cette fragile matière du passé opère comme le prisme visionnaire d'un éclat d'obus à travers lequel nous regardons et où l'archive provoque débats, récits et prémonitions, devenant un lieu à partir duquel chercher un antidote à la crise mondiale.
Vendredi 8 novembre


15h00 - 16h30 : Groupe de lecture / Collective thinking

18h00 - 20h30 : Conversation / Maria Theresa Alves + Nataša Petrešin-Bachelez
Maria Thereza Alves parlera de deux œuvres. The Return of a Lake fait pour dOCUMENTA (13) retrace les cinq cents ans d'histoire de la colonisation et de son impact environnemental dans la communauté de l'ancienne île de Xico, dans l'État du Mexique, et les efforts du Musée communautaire de la vallée de Xico pour défendre leurs terres et leur culture. To See the Forest Standing, est une installation vidéo avec 34 interviews d'agents agroforestiers indigènes de l'état d'Acre au Brésil réalisées en 2017. Alves déclare : « Pour que nous puissions tous respirer, nous devons décoloniser maintenant. »

Présenté en collaboration avec [N.A!] Project.
Samedi 9 novembre


11h00 - 12h30 : Atelier / Yasmin Smith [en collaboration avec la Cité internationale des Arts]

Un atelier de céramique ouvert au public à la Cité internationale des Arts.

Sur reservation
16h00 - 17h00 : Conversation / Munem Wasif

Munem Wasif travaille avec la banque de céréales UBINIG, fondée en 1984 par un groupe de militants au Bangladesh pour soutenir la biodiversité du riz et les connaissances agricoles locales, dans un contexte où celles-ci ont été limitées par la culture de l'Indigo et du Jute imposée au marché mondial par le système colonial britannique.
17h00 - 19h00 : Conversation / Valentina Karga + Elena Mazzi + Chiara Sgaramella

Une conversation autour de l'écologie et de la pratique décoloniale comportant une séance de visualisation par Valentina Karga, afin d'explorer au-delà des ontologies de séparation et des oppositions binaires homme/femme et technologie/nature. Chiara Sgaramella présente ses recherches sur les réseaux de soins, de convivialité et de résistance hors du paradigme capitaliste, et Elena Mazzi étudie un cas de lutte pour les droits du peuple Mapuche sur les terres traditionnelles en Patagonie argentine.
Présenté en collaboration avec [N.A!] Project.
Show more
Show less
When
09 Nov 2019
11h - 20h
17h - 2h,
every saturdays