Exhibition / Museum
Un art pauvre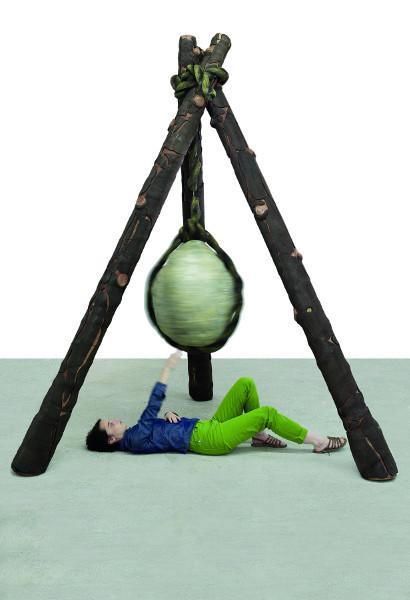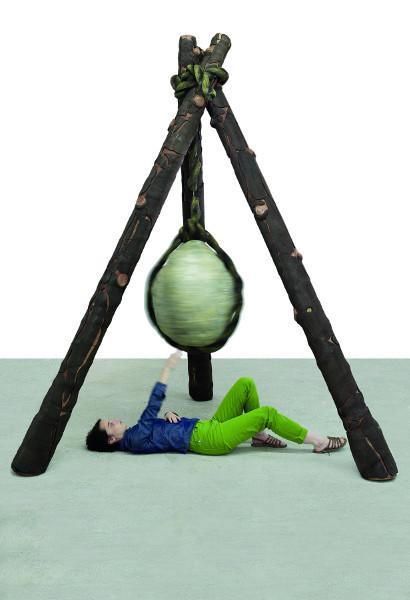 Piero Gilardi, "Totem domestico", 1964 - Don de la Société des Amis du musée national d'art moderne, 2014 - Coll. Centre Pompidou, Mnam/Cci
© Piero Gilardi - photo © François Fernandez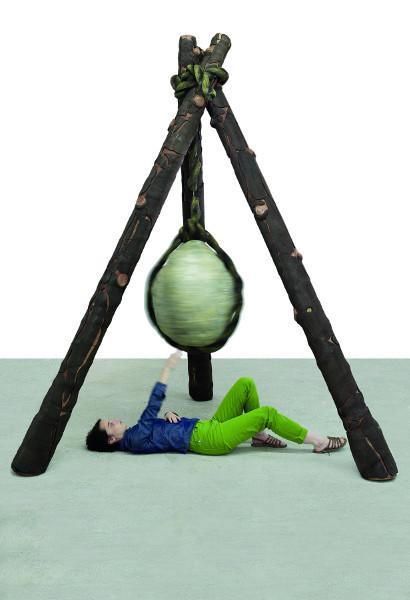 Piero Gilardi, "Totem domestico", 1964 - Don de la Société des Amis du musée national d'art moderne, 2014 - Coll. Centre Pompidou, Mnam/Cci
© Piero Gilardi - photo © François Fernandez
Avec Un art pauvre, manifestation pluridisciplinaire et inédite, le Centre Pompidou propose d'examiner les pratiques artistiques attachées à la question du « pauvre » au sein de la création dès les années 1960 : dans le domaine des arts plastiques, avec l'éminence du courant de l'Arte Povera, dans le champ de la musique, du design, de l'architecture, du théâtre, de la performance et du cinéma expérimental.
Attentifs aux traces, aux reliefs, aux plus élémentaires manifestations de la vie, les artistes de l' Arte Povera et plus largement de « l'art pauvre » revendiquent des gestes archaïques. Les matériaux qu'ils utilisent sont souvent naturels et de récupération. La volonté de ces artistes n'est pas de faire de l'or avec de la paille ou des chiffons, mais d'activer un nouveau pouvoir symbolique des matériaux. Cette forme de recyclage tient moins d'un credo que d'une pratique, à l'origine en opposition avec le pop art et le minimalisme américains. L'Arte Povera apparaît par émulation, non par adhésion. Deux manifestes annoncent cependant sa naissance en 1967 : l'un du critique Germano Celant, qui invente l'expression; l'autre de l'artiste Alighiero Boetti qui crée son affiche Manifesto dressant une liste de seize noms, certains connus, certains oubliés depuis, d'autres qu'on peut s'étonner d'y voir figurer.
Cette manifestation s'appuie sur toutes les composantes du Centre Pompidou, sur la richesse et l'ampleur de sa collection qui conserve l'un des ensembles Arte Povera les plus importants au monde. Elle retrace la décennie 1964-1974, ainsi que la notable année 1960 et quelques rares exceptions plus tardives. Elle dévoile toute la diversité du courant à travers une quarantaine d'œuvres de ses principales figures et d'autres artistes moins connus pour en avoir été les pionniers : Giovanni Anselmo, Alighiero Boetti, Pier Paolo Calzolari, Mario Ceroli, Luciano Fabro, Piero Gilardi, Jannis Kounellis, Mario Merz, Giulio Paolini, Pino Pascali, Giuseppe Penone, Michelangelo Pistoletto, Emilio Prini et Gilberto Zorio. En guise d'accueil, l'exposition réunit trois figures de l'art italien d'après-guerre : Alberto Burri, Lucio Fontana, Piero Manzoni et une œuvre de Mario Merz de 1960. Ensuite se déploient les préoccupations majeures du mouvement : la tautologie, l'écriture, la parole, l'énergie vitale, l'animalité, l'abri... Dès l'entrée dans le Forum du Centre Pompidou, Le Crocodilus Fibonacci (1972) de Merz interpelle le visiteur.
Par Frédéric Paul, conservateur, Musée national d'art moderne, commissaire de l'exposition
Show more
Show less
When
8 Jun - 29 Aug 2016
11am - 9pm,
every days except tuesdays
"The quick of the matter"
PATRICK JAVAULT - What is the ambition of this exhibition?
FRÉDÉRIC PAUL - We wanted to set Arte Povera in a wider context. The difficulty with the movement is that it gives the impression of having influenced a great many successors, identified in terms of their use or re-use of "poor" materials. Yet this is a very narrow conception. If we have chosen to limit ourselves, with few exceptions, to the decade from 1964 to 1974, it's not to mark the beginning and end of the story, because happily the story goes on and is part of our own; it's rather that by limiting the period under examination the result is that much more intense. The exhibition also seems to establish the subtle connections between the artists, drawing on the Centre Pompidou's collections. […] Arte Povera was certainly no slogan, no set of instructions, but an opportunity for very different artists to engage in dialogue and to produce things they would not have done without such a rivalrous mutual engagement. Arte Povera isn't limited to thirteen names. Its history is broader and more complex. The artists who were its most significant figures did not see themselves as belonging to any kind of club and were never interested in defining such a thing. That's why I insisted on including Ceroli and Gilardi, because they've been unjustly left out from the history books, and because the Centre Pompidou has recently acquired an outstanding work by each of them.
PJ - The Italian artists of the movement had an ambivalent relationship to American art, which they followed and admired, but whose problematics they didn't really share…
FP - American art was known in Italy. Rauschenberg won the prize for painting at the Venice Biennale of 1964, the Sperone gallery in Turin showed American artists, some of whom had little exposure in the United States, notably the conceptualists. Piero Gilardi, who regularly travelled to New York and elsewhere, published articles about his discoveries in Flash Art. At the same time, Pistoletto, who had a one-person show in Minneapolis in 1966, turned down Leo Castelli's invitation to move to the United States. Emilio Prini refused to allow the translation of his contribution to Celant's Arte Povera book, published simultaneously in three languages in 1969. The sense of Italianness was very strong, even if this sometimes found expression in oppositions between the three mains centres of the movement, Genoa, Turin and Rome.
PJ - Many of these works were associated with actions, or with a first appearance or emergence in a particular context. How can one represent this?
FP - Works requiring activation and sculpture don't have the same resonance, the former unfolding in time, the latter not. The works in the collection have an extraordinary vitality, even in a context more neutral than that of the actions that gave rise to them. Our retrospective picture of these actions is freighted with a great deal of affect and nostalgia. The formal, visual qualities of the work have their importance. Of course, this varies a great deal between artists and between individual works in the case of some. Arte Povera's context is the Italy of the sixties, the "years of lead", and of reaction to American imperialism. Yet this art pretty quickly found an audience beyond the Italian border. Some have criticized the political abdication and commercial success of Arte Povera, but if Merz and Gilardi were always politically engaged, it would be dogmatic to expect everyone to do the same. Art changes society, which informs it in its turn, and so on. […]
PJ - How much interpretation is there in all this?
FP - Interpretation can't pussy-foot around the edges, it's inevitable and indispensable, so you might as well be wholehearted about it. These works all raise questions about energy and they devour space. Indeed, they devour each other, to a certain extent. I go for a kind of interpretation, perhaps a highly informed improvisation. […]
PJ - Performance is becoming increasingly important today, especially at the Centre Pompidou. Doesn't this exhibition have a very contemporary relevance?
FP - The works we are showing were not all born of performance and can't all be seen in terms of those kinds of protocols. In Boetti, the place of performance is minuscule compared with Pistoletto. Penone never worked in front of an audience, not even when making a Soffio di Foglie (Breath of Leaves) – he's always managed to do it when people aren't looking, despite the fact that he's been regularly re-doing them, like a play, since 1979. Note that some of these artists have arranged to be both on stage and off ­– Pistoletto with his theatre company Zoo, or Ceroli, Pascali, Paolini and Kounellis who have all created scenarios for the theatre. The works here are neither vestiges nor accessories. The cinema programme does focus on this aspect, in particular through the work of Nespolo and Patella, who were very close to the artists. And in terms of live performance, the Centre Pompidou is doing a fair bit in that line.
Patrick Javault
Source :
in Code Couleur, n°25, may-august 2016, pp. 24-29
Show more
Show less
Partners
En partenariat média avec