Exhibition / Museum
Gaston, au-delà de Lagaffe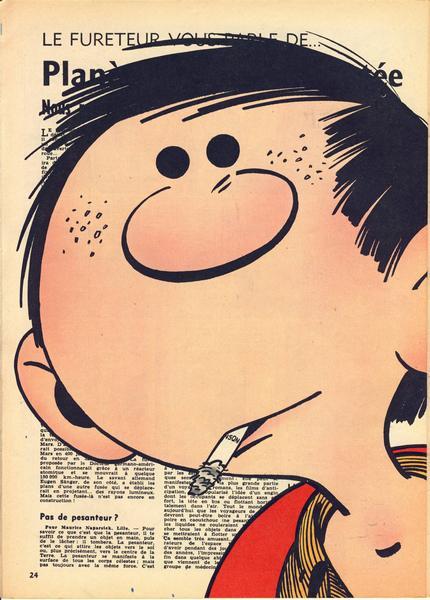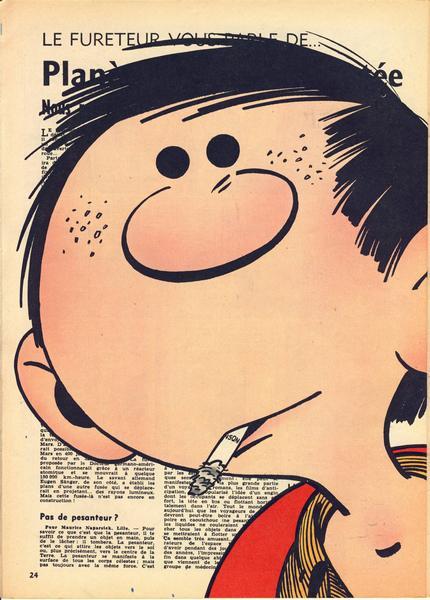 © Franquin © Dargaud-Lombard, 2016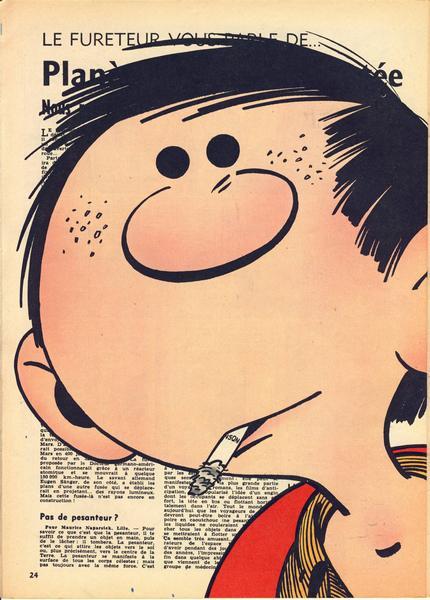 © Franquin © Dargaud-Lombard, 2016
Apparu pour la première fois le 28 février 1957 dans les pages du journal de Spirou, Gaston Lagaffe fête ses soixante ans en 2017. Le « héros sans emploi » créé par Franquin pour animer le journal devient très vite l'un des personnages majeurs de l'épopée Spirou et, sur plus de 900 planches, un véritable classique de la BD.

L'exposition proposée par la Bibliothèque publique d'information pose un regard neuf sur l'importance de ce personnage qui aura entraîné son créateur très au-delà de la BD jeunesse ; le gaffeur se révélant avec le recul subversif, militant, beatnik, écolo et au final porteur de questionnements très emblématiques de notre époque sur la manière de vivre en société.

Planches et éditions originales, dessins inédits, photographies, inventions et gags en tous genres permettront de redécouvrir un Gaston si proche de chacun d'entre nous, derrière lequel débordent tout le talent et l'audace d'André Franquin.

Conçue avec le concours de Frédéric Jannin (dessinateur de bande dessinée, auteur de la série Germain et nous et contributeur au Trombone illustré, aux côtés de Franquin, Peyo, Bretécher, Gotlib...) et de Christelle et Bertrand Pissavy-Yvernault (auteurs chez Dupuis de Yvan Delporte, réacteur en chef et de la série en cours La véritable histoire de Spirou), l'exposition élaborée par la Bpi s'inscrit en écho au programme éditorial de l'anniversaire du personnage porté par les éditions Dupuis dont le point d'orgue sera la nouvelle édition de la série Gaston, en 21 volumes, avec des couleurs restaurées, et la publication d'un catalogue d'exposition largement documenté.

Programmation associée :
Lundi 12 décembre 2016 : L'héritage contemporain de Franquin
Lundi 9 janvier 2017 : L'art de Franquin
Lundi 13 février 2017 : Gaston a 60 ans !
Lundi 20 mars 2017 : Et la BD franco-belge aujourd'hui ?
Show more
Show less
When
7 Dec 2016 - 10 Apr 2017
12h - 22h,
every mondays, wednesdays, thursdays, fridays
10 Dec 2016 - 9 Apr 2017
11h - 21h,
every saturdays, sundays
En entrée libre pendant les horaires d'ouverture de la bibliothèque
Lundi, mercredi, jeudi, vendredi de 12h à 22h / Samedi, dimanche, jours fériés de 11h à 22h
Curators' point of view
This most famous of goofs was the creation of André Franquin, abetted by the zany Yvan Delporte, editor of Spirou magazine. Franquin was the great star of the magazine as it entered on its golden age – giving Gaston an enormous audience as his bow tie made its first appearance at the door to the magazine's offices. Known today as the great unemployed hero, he nonetheless had a role: to fill in playful fashion the odd gaps appearing in the page layout. Then, as he blundered from one thing to another, he gained in substance and importance, in the pages of the magazine and in the mind of his creator. Franquin, who in the early years used to draw in tandem with Jidéhem, struck out on his own to develop a character quite unlike anything else in the Franco-Belgian comics or the post-war cartoon repertoire. Marginal from the very first, Gaston nonchalantly put into question the very notions of hierarchy or discipline. In 1968, as young people insisted that "It is forbidden to forbid", Gaston was still defying the military, the bosses and bourgeois of all sorts. So much so that publishers Dupuis received, a few days before the rioting broke out, a letter from the French government asking them to rein in Franquin's anti-police enthusiasms.
Nothing would stop Gaston and his creator in their cheerfully subversive course. They had long become entirely identified with each other, and as the man found himself horrified by the humanitarian catastrophes of the 1970s, so his character roared his anger, his need for peace and space to dream. And as society remained deaf to such supplications, so Franquin's reflections took on an ever more sombre tone, and Gaston became serious, ever more serious. The draughtsman then lent his pencil to Greenpeace, Unicef and Amnesty International, sending Gaston to campaign for them. Faced with the violence of the world, that was all one could do. Today, nothing of this has changed, and this is an exhibition that in the final analysis is concerned with art and political engagement.
PERSON - Emmanuèle Payen
Source :
in Code Couleur, n°27, january-april 2017, pp. 50-51
Show more
Show less
Partners