Exhibition / Museum
Julien Prévieux
Prix Marcel Duchamp 2014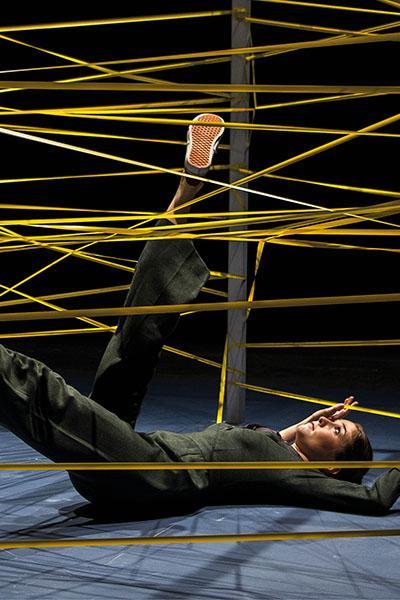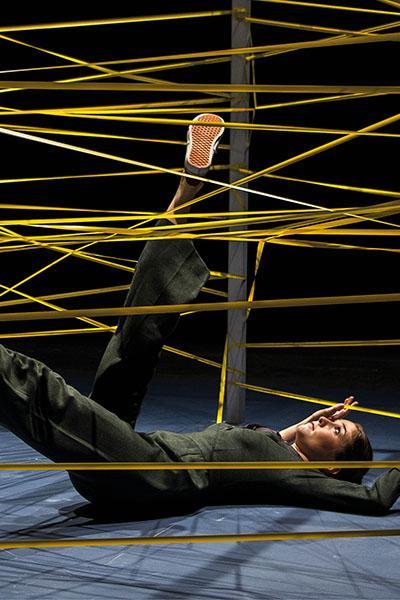 Julien Prévieux, Patternes of life, 2015, vidéo HD/2K, 15', photos de tournage
© Julien Prévieux, Courtesy Galerie Jousse Entreprise, Paris
The work of Julien Prévieux, winner of the 2014 Prix Marcel Duchamp, has developed by questioning the worlds of work, economics and politics or by making play with means of control, cutting-edge technology and management theories. In the Centre Pompidou's Espace 315, with support from the ADIAF, the artist is presenting an exhibition mingling film, sculpture and drawing on the theme of recorded movement.
Michel Gauthier - After compiling a choreographic archive of future gestures, you became interested in recorded movement…
Julien Prévieux - A film will retrace a history of movement capture since Demenÿ's recordings of pathological walks in the late 19th century through to the "activity-based teaching" of the American Department of Defence. All these recordings define an aesthetic that was then taken over by artists, like Man Ray with his Light Writings or, closer to our times, Harun Farocki, whose Deep Play shows footballers' movements during a match in the form of diagrams. Here I decided to mingle abstract paintings and sculptures with visualisations of behaviour, movement, gesture and looks. Together, they define a landscape of all kinds of data, obtained using extraordinary manufacturing protocols.

MG - What do you seek from the transformation "into a work of art" of a movement that has nothing to do with art?
JP - In the exhibition, I am presenting a collection of airbrush paintings produced by police in the crime squad of the 14th arrondissement in Paris. They are normally produced by computer after the location of recent crimes. For the exhibition, these heat maps have been painted by the policeman themselves, who have taken the time to execute the IT process stages one by one. A loss of efficiency for a gain in other respects: discussions on changes in the police, conversations about new management methods, and the production of some fine abstract paintings. Basically, every recorded gesture – whether rubbing your forehead, an act of pickpocketing or a simple glance – can become a work of art in this way.

MG - Your work clearly contains a critical element as well. What conception do you have of the critical dimension of art?
JP – Frontal and oblique. With the drawings produced using a photograph of the Google offices taken with a telephoto lens, it consists of stalking the stalker. With the "archive of glances", the strategy aims to regain control of the measurement devices which seem at first glance to condemn users to passivity. By understanding how contemporary evaluation tools function and deciding to take only their visual qualities into account, you boost their potential in terms of entertainment and aesthetics, and considerably alter the final outcome.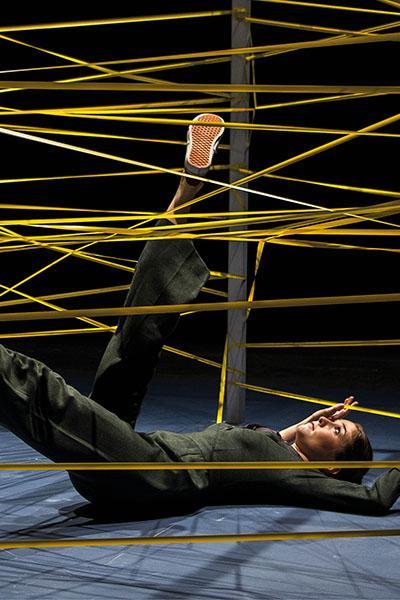 Julien Prévieux, Patternes of life, 2015, vidéo HD/2K, 15', photos de tournage
© Julien Prévieux, Courtesy Galerie Jousse Entreprise, Paris
---
---
When
23 Sep 2015 - 1 Feb 2016
11h - 21h,
every days except tuesdays