Cinema
Jean-Marie Straub et Danièle Huillet, rétrospective intégrale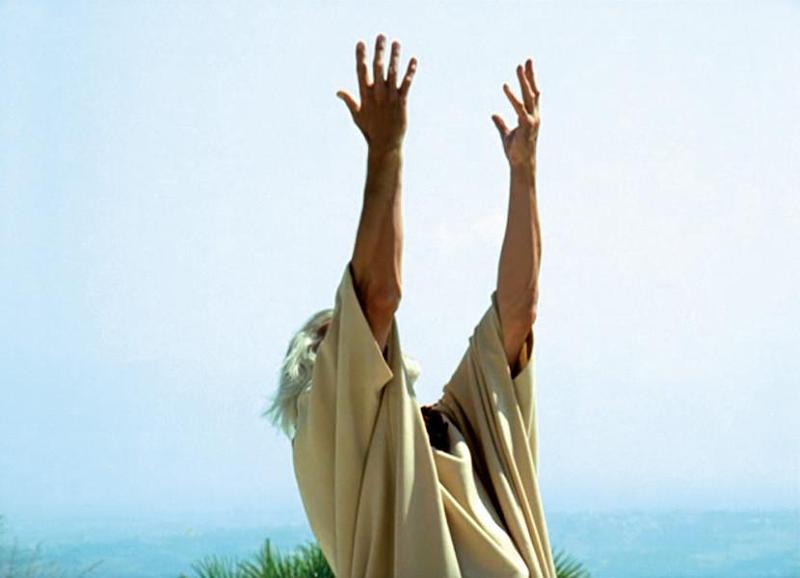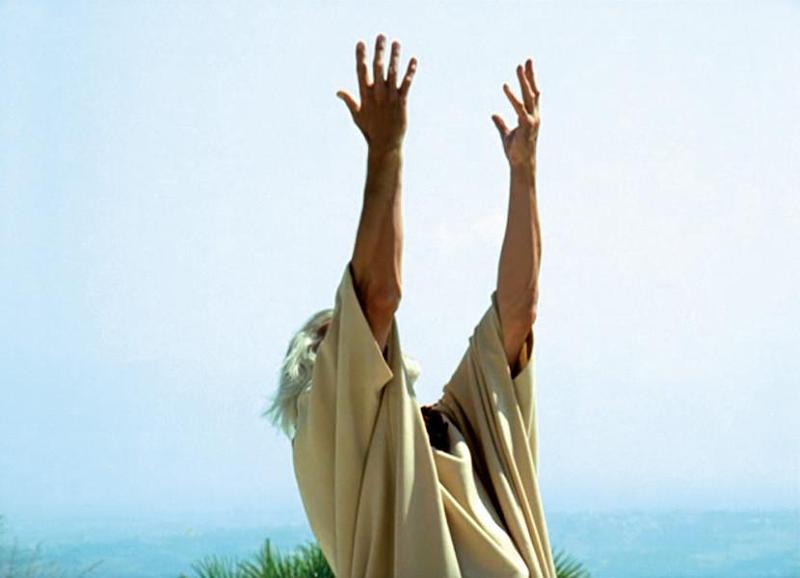 "Antigone" de Jean-Marie Straub et Danièle Huillet, 1991, Collection Christophel
© Regina Ziegler Filmproduktion
The Centre Pompidou returns once again to the monumental life's work, embarked on more than 50 years ago, of those artisans of the Nouvelle Vague, the filmmakers Jean-Marie Straub and Danièle Huillet, with a complete retrospective of their films, a series of talks and discussions, and a chance to see previously unreleased material.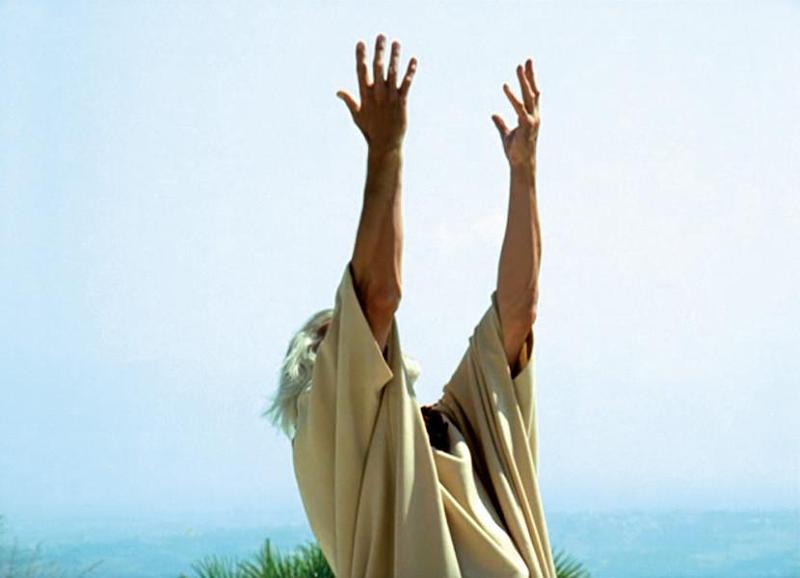 "Antigone" de Jean-Marie Straub et Danièle Huillet, 1991, Collection Christophel
© Regina Ziegler Filmproduktion
When
27 May - 3 Jul 2016
every days except tuesdays
"Nouveau monde !", by Sandrine Marques
Charged with asceticism, loaded with cultural references, Straub and Huillet's work can seem challenging. Yet, lucid and beguiling, it is worth the effort to get to know for those still unfamiliar with its beauties. Fashioned amid the murmur of nature, their films are not addressed to some cinephile elite alone. This misperception is paralleled by a seeming paradox – in a pair of Marxist filmmakers whose work has always been informed by their political commitments – that the more you look at the fourteen films and twelve shorts they produced together, the more new depths appear. Perhaps because they are the fruit of a loving relationship and a long artistic collaboration that came to an end only with the death of Danièle Huillet in 2006.
Begun in the early 1960s, this rich and prolific body of work, in which spirit engages a dialogue with matter, is far from being as arid as is sometimes supposed. It in fact harbours treasures of sensuality inspired by a truly carnal approach to the body (Moïse et Aaron, 1974) and also to nature. Sharing a love of the great Italian, German and French filmmakers, Jean-Marie Straub and Danièle Huillet met at the Lycée Voltaire in Paris, as they prepared for admission to the IDHEC film school. Approached to make their film, director Robert Bresson encouraged them to do it themselves – a piece of wise advice that would find realisation only some years later. Called up to fight in Algeria in 1958, Jean-Marie Straub – already enlisted in the Nouvelle Vague – chose exile in Germany, where he was joined by Danièle Huillet. Imbued in German culture, they made their first short, Machorka-Muff, in 1962, based on a story by Heinrich Böll, whose words would again sound in Non réconciliés (1965), their next, long film. Their time in Germany also saw the production of films such as Le Fiancé, la comédienne et le maquereau (1968), after Ferdinand Bruckner and Jean de la Croix, in which filmmaker Rainer Werner Fassbinder features as an actor and actress Hanna Schygulla makes her first appearance in film.
The Straub and Huillet method was born, characterized by the filmic translation of works of literature (Brecht, Corneille, Barrès, Pavese) and music (Schönberg) selected by Danièle Huillet, also responsible for costumes and for the inspired editing of the films. Jean-Marie Straub for his part directed the actors, for the most part non-professionals. Everything would then be radically made over, as one can see in Pedro Costa's documentary, Où gît votre sourire enfoui ? (2001), shot during the editing of the wonderful Sicilia! (1998). The urgent quest for form unfolds before our eyes, finding expression in the scrupulous cutting of image and sound, the opacity of silence and of tunnel-long black-outs, during which a political awareness seems always to reawaken. To make language felt is of the essence of the project. Declaimed by "narrators", the text enters into connections, fills the air, impregnates the senses. Writing and music are thus the raw material brought to incandescence in films such as Amerika/rapports de classes (1984), adapted from Kafka, or the love story Chronique d'Anna Magdalena Bach (1967), which retraces Bach's life through the observations of his wife. The film consists entirely of concert scenes, with musicians playing live on period instruments. The musicality of Straub and Huillet's work derives as much from the spoken word as from the rhythm of the cutting. The direct sound means the viewer's experience never remains the same, always refreshed by a sound track that has inexhaustible subtleties in store, whether the gentle whistle of the wind, the buzz of insects, the enchantment of birdsong or the clamour of the city.
The images too undergo the same constant regeneration, even after many viewings. This extraordinary achievement is owed to the use of the panoramic shot, a key stylistic feature of the duo's work. This recurrent camera movement – which notably opens Lothringen! (1994) – they used to survey the Italy where they went to live. Here the pan shots take in the scenery in its vegetal or mineral autonomy, articulate varying moods, and link up natural, political, mythological and historical events, to powerfully graceful effect – prompting philosopher Jacques Rancière to note that Straub and Huillet's work was divided between the didactic and the lyrical, the shift happening, he claims, with the film De la nuée à la résistance (1978).
Another change of artistic course came with the death of Danièle Huillet. Jean-Marie Straub continues to work on his own, and gradually abandoning 35 mm, has now made fifteen digital films. Shot at his home using a single actress, Corneille-Brecht (2009) occupied his convalescence from an accident that left him housebound for almost six months. Notable among these digital films for the stir it created is Kommunisten (2014), based on a novel by André Malraux. A composite work made up of fragments of earlier films, its serves as a bridge from present loss to a shared past of filmmaking, closing on an image of Danièle Huillet, sitting on the grass (taken from Noir Péché, 1988). "A new world", she prophesies, rooting in the earth a body of film that continues to remake itself afresh, presided over by her benevolent and everlasting presence.
Source :
in Code Couleur, n°25, may-august 2016, pp. 54-56
Show more
Show less
Partners
Rétrospective organisée en collaboration avec

En partenariat média avec

En partenariat avec