Since 2017, the Centre Pompidou has offered a free introduction to modern and contemporary art that is accessible to all, through:
MOOCs: online courses that are free and accessible to all;
Conferences and masterclasses;
Guided tours of the museum's collections.
A lively and accessible interactive learning experience, both online and at the museum.
People can satisfy their curiosity by acquiring a solid grounding in the understanding of art, through themes that change every year.
MOOC Female artistic creation
In January 2021, the Centre Pompidou will broadcast a new MOOC dedicated to female artists.
Through this online course, the Centre Pompidou's aim is to write a new page in the history of art, to recognise the legitimate place of female artists into history, and to support their presence in today's cultural world. Indeed, despite two waves of feminist movements – and a third which is underway – aiming to establish equality between men and women, feminism is not yet firmly rooted in our society, the history of art and culture.
This MOOC will come accompany the thematic exhibition "female artists and abstraction", which will open in May 2021 at the Centre Pompidou.
Les séquences du MOOC :
Introduction : Pourquoi « Elles » ?
Séquence 1 : Où sont les femmes dans l'histoire de l'art ?
Séquence 2 : Elles font les avant-gardes 1910-1930
Séquence 3 : Le tournant féministe 1960-1970
Séquence 4 : Troubles dans les genres 1980 à nos jours
Séquence 5 : Et maintenant ?
Le MOOC est désormais terminé et disponible en parcours libre (sans animation ni forum)
Discovering artists' ways of creating
From September 2020, the Centre Pompidou will offer a new type of masterclass.
As always, these will be free, including meetings with artists (videographers, visual artists, choreographers…) and will be presented by students in the fields of art, cinema and journalism. In pairs, they will interview guests about their work, their creative process and the thoughts that have led to creation.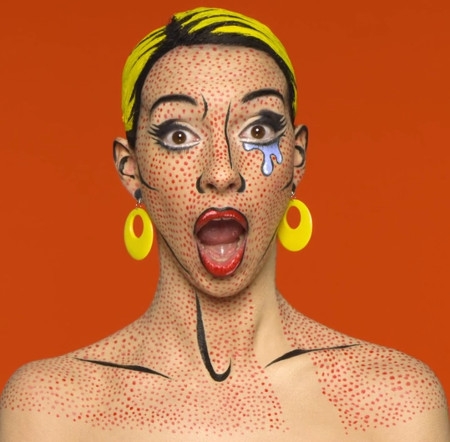 Pop Art changed the world – influencing fields as diverse as graphic design, philosophy, music, and advertising.
But how did Pop Art really begin?
And what do we know about its most famous artists, Andy Warhol and Roy Lichtenstein?
Independent pathway available: without activities or forum.
Available:
MOOC Modern and contemporary art in 8 gestures
How are artworks created? What movements and actions do artists perform when creating them?
You can (re)discover this theme in the MOOC, which revolves around eight common verbs – eight keys to understanding present-day art:
Slow down, ritualise, assemble, criticise, destroy, reproduce, invent, reduce.
MOOC Modern and contemporary art in 4 periods
In this MOOC, curators of the Musée National d'Art Moderne and their guests explore time, rhythm and definitions.
How do modern and contemporary artists represent this universal theme? How can time be shaped, filmed and displayed? How has time become a theme for visual artists?
The notion of time is explored through four verbs:
Last, repeat, punctuate and walk.